The Deer HS177 is a great drone for flying indoors due to its altitude hold. It will  hover steadily at a default height for ease of control, and this makes  it a great option for children or those new to flying drones.
This is a battle drone which means it can fight with infrared shots and is a blast for children and adults alike.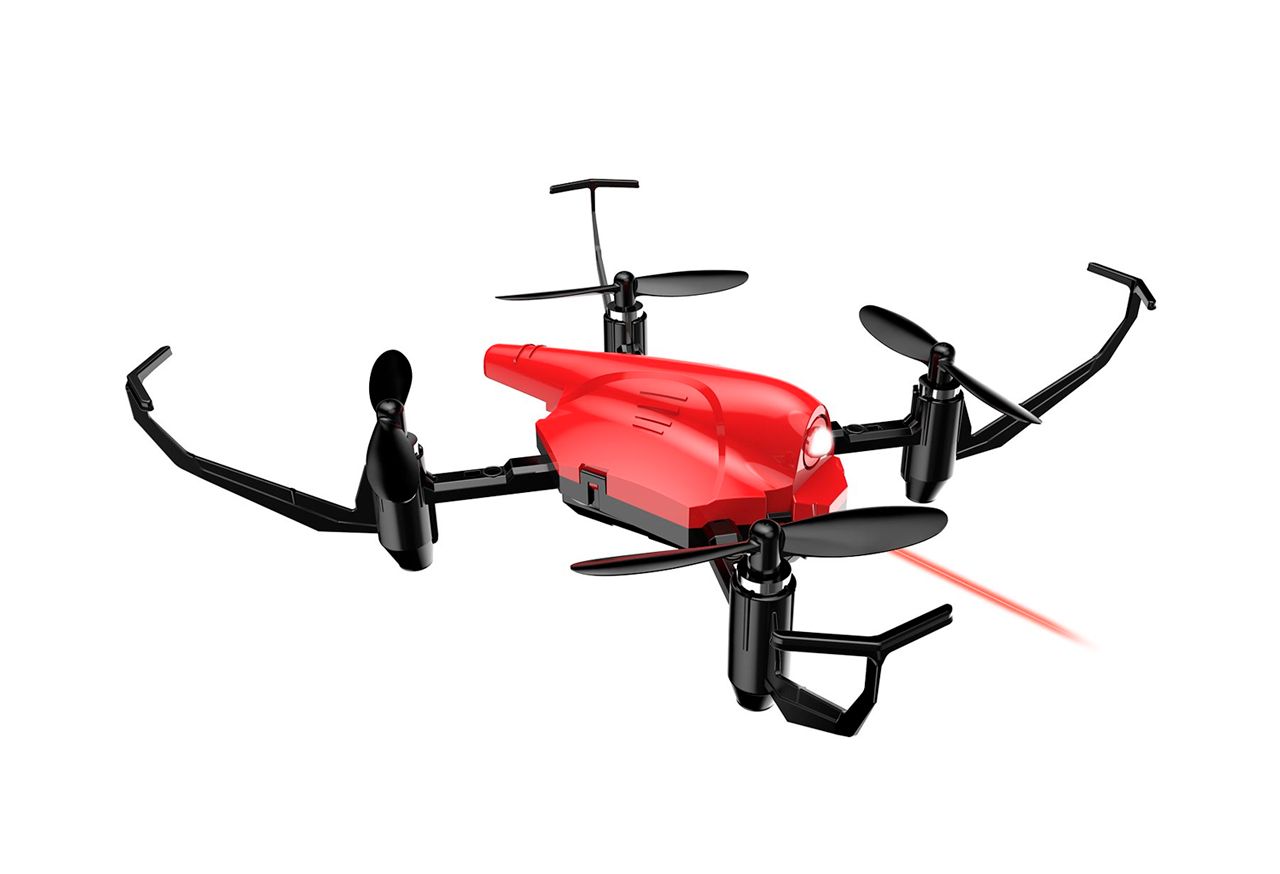 It also has a simple headless mode which ensures the front of the  drone will face the same direction as the pilot – another great feature  for beginners.
With its flight time of 9 minutes, emergency stop feature, 3 speed  modes, and a one-key start/ landing feature, the Deer HS177 drone is a  great drone to fly indoors with lots of control.
Pros
Affordable
Great control
Hovers at default height
Emergency stop feature
Headless mode
Cons
Batteries don't last very long
How it compares to others
There is a lot of competition at this price point, but this model blows almost everything else out of the water. The reason being the ease of use and the amount of novice-friendly features it packs.
Most other drones at this price point are heavier and more cumbersome to control. They are also not as speedy or as reliable to fly. Many often do not feature the altitude hold function, which is absolutely essential for newbies and even expert pilots.
Buy this drone